for play click here >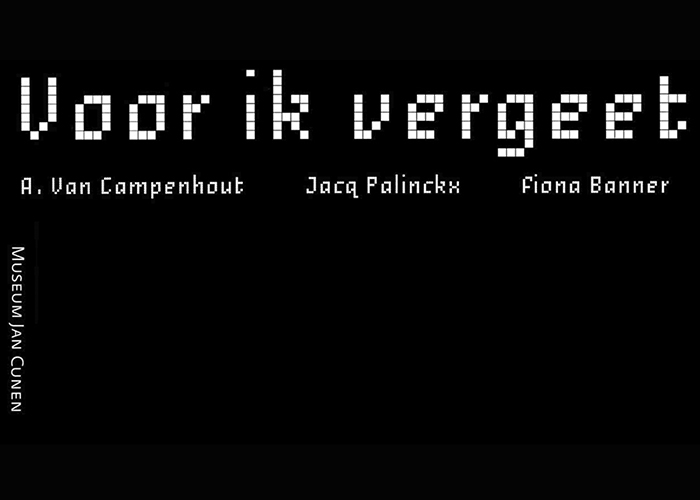 Impression of the exhibition 'Voor ik vergeet' in Museum Jan Cunen, Oss, NL 2005.
A van Campenhout-drawings, concept, Fiona Banner- objects (Full Stops), Jacq Palinckx- soundscape.
Music composed in 2005.
Performed by Yvonne van der Pol- viola, Jacq Palinckx- electronics.
Video and remix by Jacq Palinckx 2017.